Tweet you best Christmas wish! The most retweeeted one and win a 20% discount on the enrollment fee to any of our courses!
How do you like to receive your Christmas wishes? A text message, an email, an old good paper card or a visit by surprise? To whom do you usually send your wishes? Only friends and family members or anyone you know? Is there anyone to whom you would like to dedicate your wishes in particular?
Whether you are far away or close by, send us your best Christmas wishes on twitter: the most retweeted one will win 20% discount on the enrollment to any of course! Don't forget to use #auguridinatale hashtag!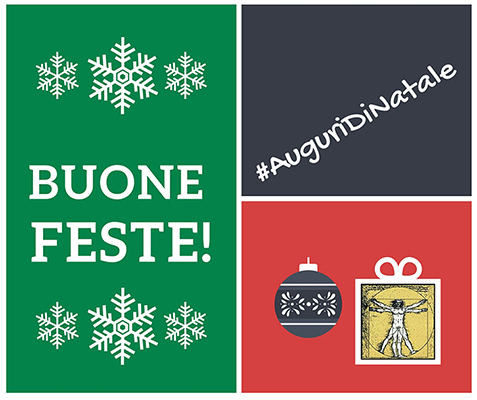 Twittaci il tuo augurio di Natale: il più ritwittato vince. #auguridinatale
Come ti piacciono gli auguri? Un messaggio dal cellulare, una email, un buon vecchi bigliettino di carta, una telefonata, una visita a sorpresa? A chi fai gli auguri di Natale? A parenti e ad amici stretti oppure a tutti i conoscenti? C'è qualcuno a cui vorresti dedicare gli auguri in particolare?
Che tu sia vicino o lontano, twittaci il tuo augurio di Natale: il più ritrattato vince un coupon di sconto di 20% sull'iscrizione a qualsiasi corso! #auguridinatale