A special wish: peace in the world
For this Christmas, more than anything else, we wish to all of us citizens of the world, a 2016 of peace. "Peace" linguistically is a short word, simple, whose meaning is however far from ordinary and hard to define in absolute terms. The only definition able to correspond to the immediate perception of mankind is the one which indicate peace as the absence of war, and so it was described also by Gianni Rodari, who wrote a short reminder (title of his poem) to imprint in our hearts. Thus, let this poem be as a reminder for all of us for the year 2016 and the years to come. Peace: as life in absence of war.
Talking about reminders, don't forget to fill out the form below in order to be able to take part in the final ruffle that will allow you to win "a 2-lessons cooking course" in any of our schools! (Florence, Milan, Siena and Rome).
Best wishes for a peaceful year to all of us!
Memo (G. Rodari)
There are things to be done every day:
washing oneself, studying, playing,
setting the table
at midday.
There are things to be done every night:
closing one's eyes, sleeping,
having dreams to dream,
ears for listening.
There are things never to be done,
neither by day nor by night,
neither by sea nor by land:
for example, war.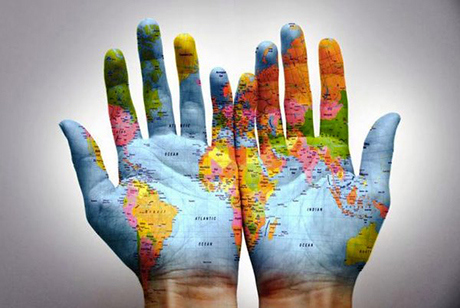 La pace nel mondo un augurio speciale
Più di ogni altra cosa, auguriamo per tutti noi, cittadini del mondo, un 2016 di pace; "pace" linguisticamente è una parola breve, semplice, il cui significato tuttavia è per nulla semplice e banale, ed è difficile da definire in senso assoluto.
L'unica definizione capace di corrispondere alla percezione immediata dell'uomo è quella che indica la pace come assenza di guerra, e così ce l'ha descritta Gianni Rodari, sotto forma di Promemoria (questo il titolo della sua filastrocca) da incidere nei nostri cuori. E quindi, come promemoria per tutti noi per il 2016 e gli anni a venire, la Pace principalmente come vita in assenza di guerra.
E, in tema di promemoria, non dimenticate di compilare il form che trovate qui di seguito, in questo modo potrete partecipare al concorso finale che mette in palio "un corso di cucina di 2 lezioni" in una delle nostre sedi a tua scelta (Firenze, Milano, Siena e Roma).
Auguri di cuore per un anno di pace da tutti noi!!!
Promemoria (G. Rodari)
Ci sono cose da fare ogni giorno:
lavarsi, studiare, giocare
preparare la tavola,
a mezzogiorno.
Ci sono cose da fare di notte:
chiudere gli occhi, dormire,
avere sogni da sognare,
orecchie per sentire.
Ci sono cose da non fare mai,
né di giorno né di notte
né per mare né per terra:
per esempio, LA GUERRA
---
PLEASE COMPLETE THE FORM / LA PREGHIAMO DI COMPLETARE IL FORM