What is an Advent Calendar?
An Advent calendar is a special calendar to count the days in anticipation of Christmas. It begins on 1 December, and contains 24 "windows", one for each day of December leading up to Christmas.
Children are fascinated by it, as opening its windows they find small gifts behind, such as chocolate, small toys, poem, etc.
The origins of the Advent calendar come from German Lutherans, who would count down the first 24 days of December physically. Some families would mark the days by lighting a new candle or hanging a little religious picture on the wall.
We have also prepared our Advent Calendar, which contains small surprises, that are waiting to be discovered. Let's celebrate Advent time together, follow us every day to see what we have for you!:)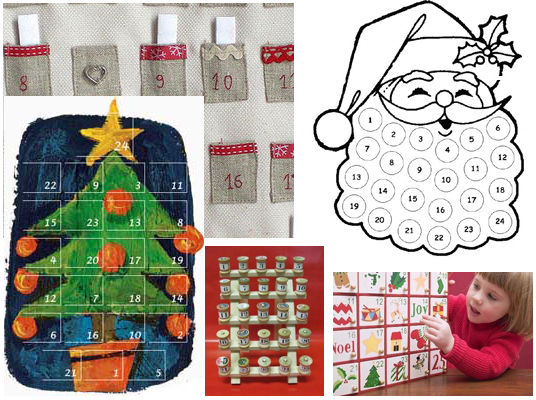 Che cos'è un calendario dell'Avvento?
È un calendario speciale che mostra i giorni rimanenti fino alla vigilia di Natale.
Si inizia il primo dicembre, ha 24 finestrelle e se ne può aprire una ogni giorno fino al 24.
È dedicato ai bambini per accompagnare e rendere più piacevole il periodo di attesa della festa, ma appassiona anche i grandi!
Le finestrelle nascondono piccole sorprese, come regalini, cioccolatini, poesie, etc.
I calendari dell'Avvento sono una tradizione diffusa nei paesi di lingua tedesca. Le origini risalgono ai luterani tedeschi che contavano i giorni fino alla Notte Santa. Nelle famiglie veniva accesa una candela o veniva messa un'immagine religiosa sul muro ogni giorno.
Anche noi abbiamo preparato il Calendario dell'Avvento che nasconde delle piccole sorprese. Passiamo insieme il periodo dell'Avvento, seguiteci ogni giorno per scoprire cosa abbiamo in serbo per voi!:)